David and I have had the pleasure of "rebuilding" two boats together.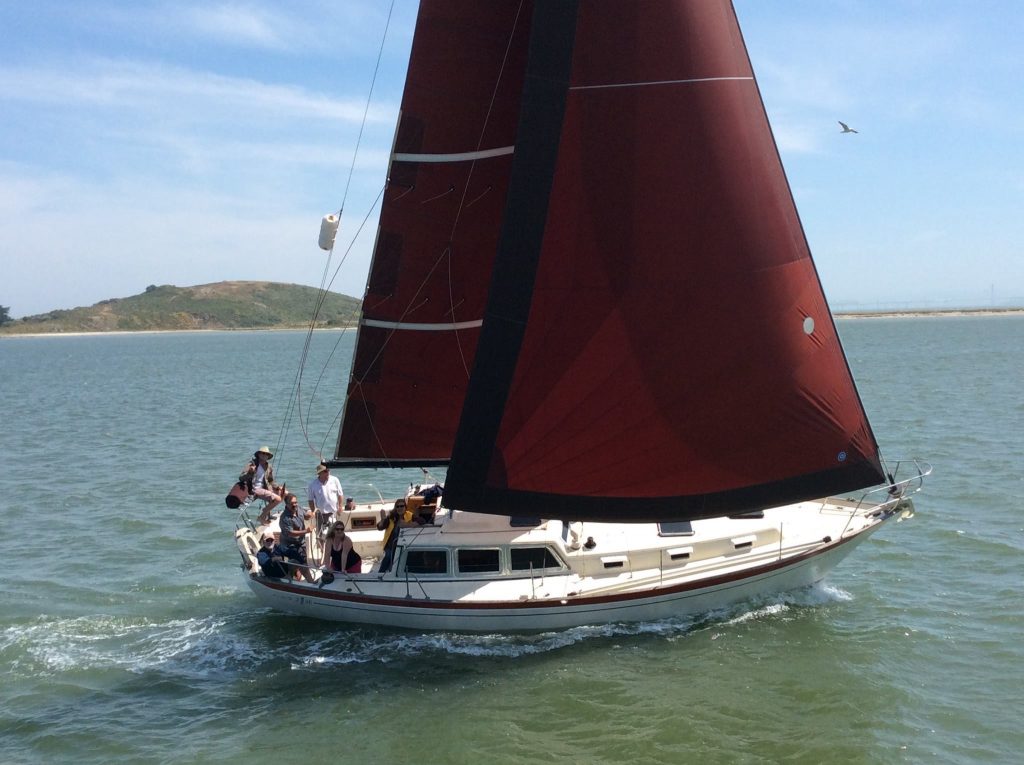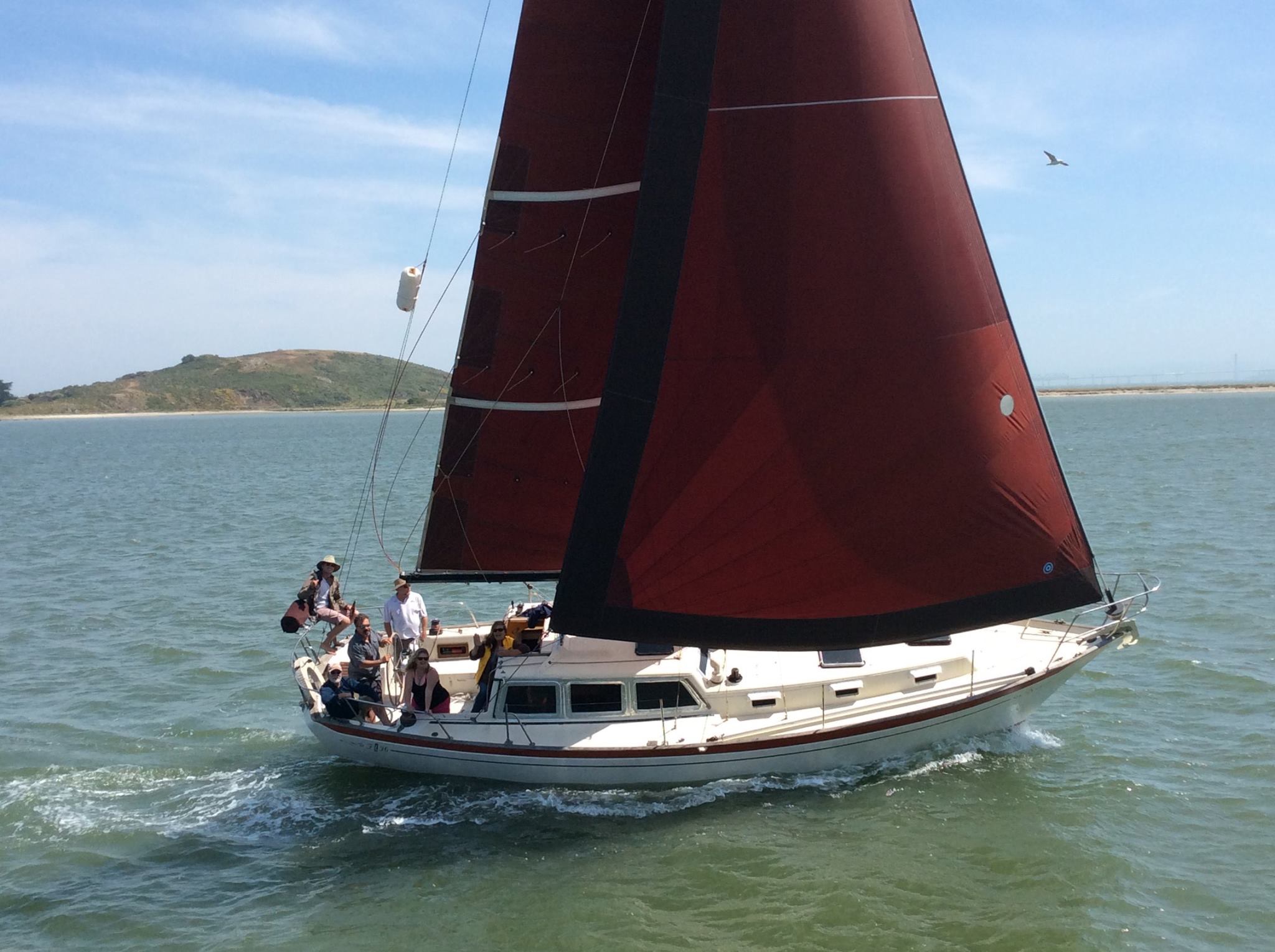 Old Pru was boat college if there ever was one. This boat had a lot of issues; a few of them include lots of leaking, the engine had been submerged in salt water and didn't run, the fuel system needed replumbing, and there was old diesel in the fuel tank that looked like maple syrup. Through a lot of time spent working on her, we did end up getting her sailing, and we stopped the leaking with some very fine silver duct tape around the windoze. She really was a sturdy boat to sail, and the layout for a 36 was made for a couple to cruise comfortably. We sold her in late 2018 when we bought the Sabre 36, "Mid Pru".
Flash forward to 2021 and our boat search, we finally came up with a list of what was important to us in a cruising boat:
Should be a boat within 20 years. We knew we'd pay dearly for a boat this new, but having less needs and more simple maintenance was the thought.
Must have 2 sizeable cabins so we can comfortably cruise with another couple. And let's face it, our friends are not all small either, so we couldn't have a "guest" cabin that was only 4 feet wide.
Must have a separate shower from head. You don't want to get the toilet paper soggy every time you shower. That's just gross.
Should have an easily accessible berth. The Sabre 36's V berth was high. We jokingly talked about putting a trampoline under the berth to get in and out of it.
Must have a swim step. This makes it easier to get in and out of the dinghy. Neither boat before had a swim step, so you had to step onto the ladder from the dinghy. If we are going cruising, this is important.
Must not leak, have major trauma, have an engine with low engine hours, and have been well-maintained.
The engine must be accessible from all sides. Old Pru's engine was in the floor, and that made it really difficult for David to maintain. See what I did there? I wasn't going to lay on the floor to work on it.
Must be a well-built boat. This really narrowed the field. We love Sabre quality, but you pay for it. That leads me to …
Must be resellable. I firmly believe that if you spend money on quality, if you have to sell that item, it will resell. This is why we stay away from mass-produced boats, because there's so many of them on the market, we will likely have trouble reselling. Selling a boat is hard enough as it is, so why would you make it harder on yourself?
With this list, it didn't take long for us to realize we were looking for a Sabre 402.
We had first seen a Sabre 402 at Dustin's KKMI-based shop a few years ago. The boat layout is almost perfect for a couple cruising, the galley is perfect, and the boat hit all of our requirements. This boat is also featured in Ferenc Mate's "World's Best Sailboats", so it shouldn't be hard to resell if we need to. The boat is also designed by Jim Taylor, who has done a lot of award-winning designs. He knows how to design boats.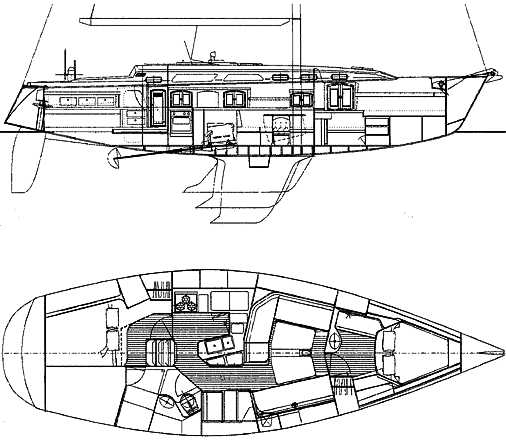 What's the problem then?
Well… not much really. It just wasn't the boat we thought we were going to end up buying. They are not inexpensive, and there's not very many of them for sale at any given time.
Sabre only made 112 of these boats over a 7 year period, and the people that own them love them and keep them.
We start looking at 402's, and there's 5 on Yacht World, and we know everything there is to know about every one of them. We know what we want, and what we don't want, and start looking at one in Hilton Head (South Carolina). It's priced lower than the others, but looks like she just needs a little bit of TLC. If we can get this boat and ship her across country, even with the boat shipping, we coming out ahead.
And then, the survey…