I just finished a book about Dutch culture, and in there I discovered that in 1945 (the end of WW2), close to 80% of the bicycles from The Netherlands were stolen by the Nazis. If you've been to The Netherlands, you know that they love their bikes here. There are way more bikes than cars, and it makes a lot of sense (even in the winter). It's easy to get around by bike, it's a healthy way to get around, and it's certainly cheaper (and if you don't believe me, add up the monthly car payment, gas, insurance and tell me how many bikes you could buy every month). Our boat came with bikes, and we've used them quite a bit (which is saying something, because we do not have bikes in the US).
when the Dutch have played Germany in World Cup, many of the Dutch fans show up in the stands with shirts and large signs that have a variation of "return our bikes" on it. It's become a snide joke between cultures too, when a German asks a Dutch person for help and the Dutch person comes back with, "have you returned our bikes yet?"
Anyway, last week we hopped on a train from Grou and went to Berlin. It took 80 euro each (round trip first class) and 6.5 hours to get there:
Leave Grou around noon.
Arrive in Zwolle an hour later. Run through the semi-large station from one side to the other in 5 minutes to get the train to Almelo (about 40 minutes).
Get on another train in Almelo, and just over the German border, sit on the train for 20 minutes while they switch the engines from Dutch to German.
Spend another 3 hours thinking you are going to the Berlin Hauptbahnhof, but in reality get ejected in a train station nowhere near where we are going. Thankfully we discover we are on the U-Bahn line (Berlin's metro) which zooms us straight across Berlin and stops at the Rosenthaler Platz, about 10 meters from our hotel.
We did something similar getting back, but Germany apparently does track maintenance starting the 2nd week of June. I'm just glad we played strategy games as kids, because figuring out how to get back to Grou using alternate routes was incredibly important the day of our return. (If you are taking trains around Europe, remember this… Germans are NOT always on time and are NOT always precise, despite their reputation.)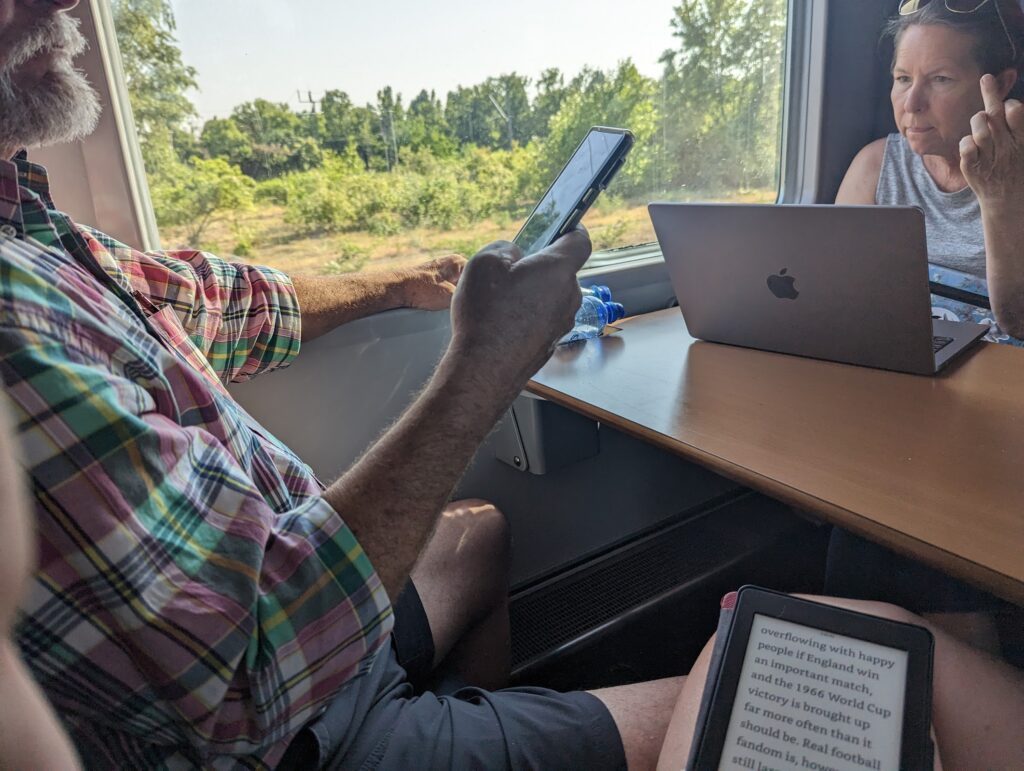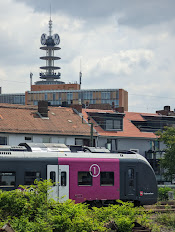 Berlin in Three Days
I went to Berlin not expecting anything. I'd never really wanted to go to Berlin actually, but Kim mentioned it so we decided to take advantage of the ability to go. Turns out, Berlin is super cool. There's a lot of 20 somethings there, it's not expensive, there are a lot of museums, there's an incredible amount of recent history to explore, and East Berlin (the area we were staying in) is safe, gritty, neat, and walkable. I'm really glad I've seen Berlin, and I'd go back.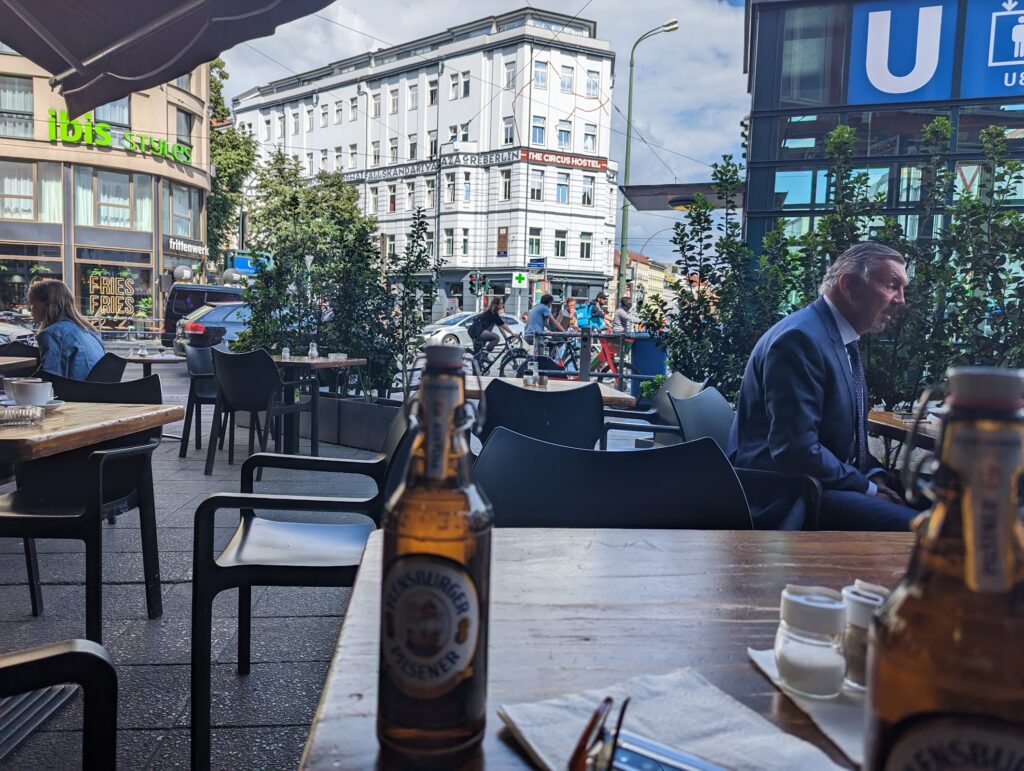 The Rosenthaler Platz U-Bahn station was built in 1930, and the orange tiles are made of Uranium. From 1961 to 1989, it was one of the ghost stations, and served as a temporary border crossing after the wall fell in 1989.
In no particular order, here's where we went (which required walking 20k steps every day):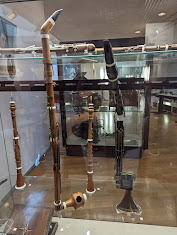 Memorials and Monuments
All over Berlin are memorials to the victims of the Nazis, and the victims are always referred to as murdered. Murdered Jews, murdered Romani.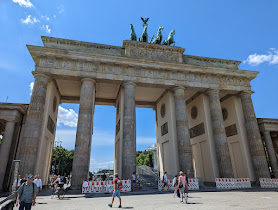 Art Museums
We saw lots and lots and lots of art.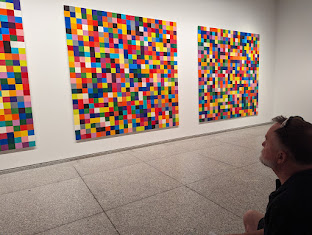 Walking and Walking and Walking
We saw a lot of stuff just walking around.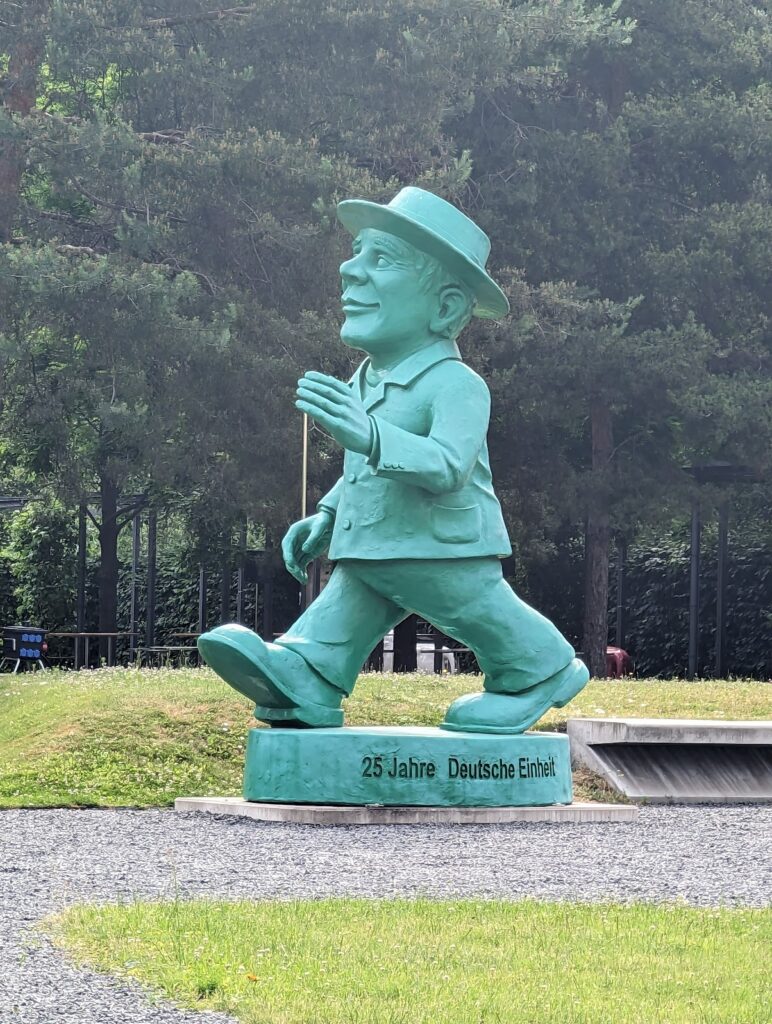 Ampelmännchen
I love this little guy. He and his red counterpart are the symbols shown on the pedestrian signs on the street crosswalks. Prior to German reunification in 1990, the two Germanies had different forms for the Ampelmännchen, with a generic human figure in West Germany, and a generally "male" figure wearing a hat in the East.
He was created by a psychologist who determined that having a yellow ("get ready to walk") was too vague for most people to understand. Also, the standard red, yellow and green was not good for the color blind.
The green man is super cute, kind of happy, jolly, etc… propaganda even on the street signs.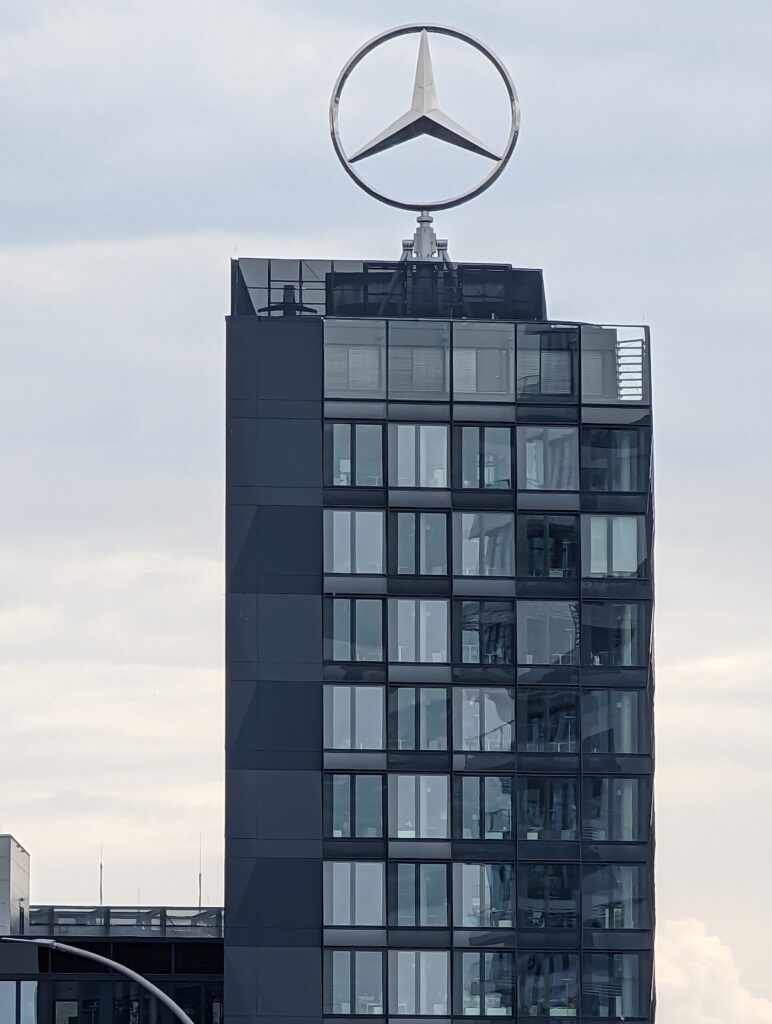 East Side Gallery
I thought I had seen all of the Berlin Wall I was going to see down near Checkpoint Charlie, but it turns out that that there is a 4,318ft remnant that still stands as a permanent open-air gallery. Painted in 1999, there are 105 artists represented from all over the world. This is truly the part of Berlin I was hoping to see and didn't even realize it existed.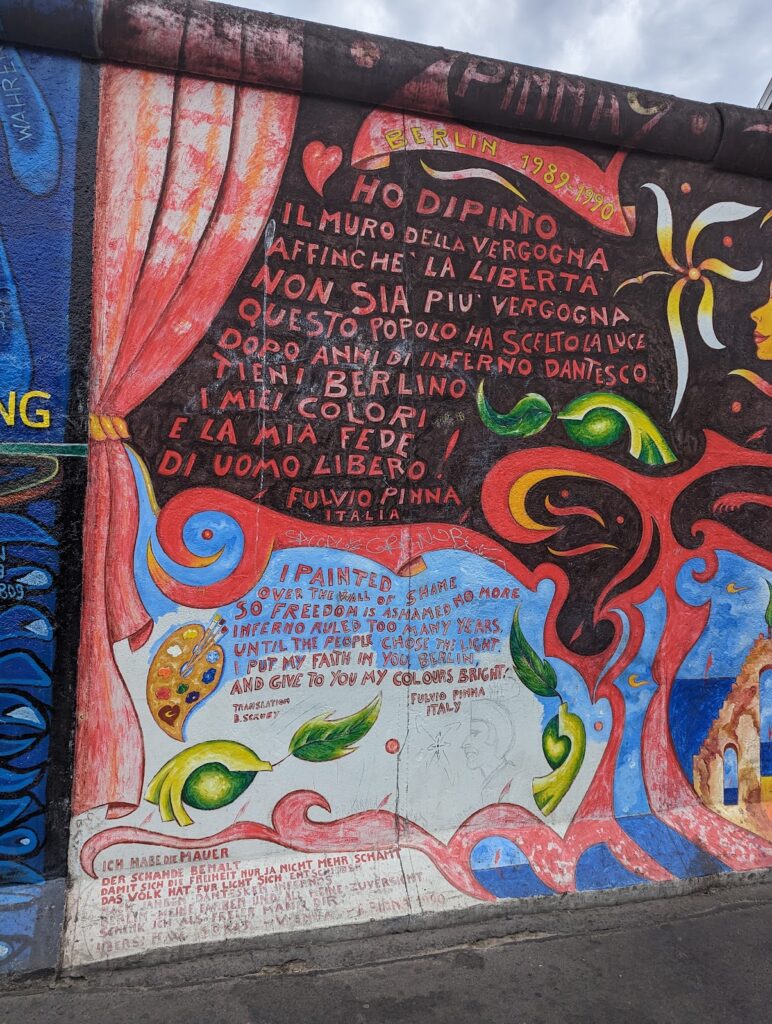 Underground Jazz Club
We had been given multiple recommendations of going to an underground jazz club while in Berlin. We found one that had open mic night on Wednesday, and for 2 euro, we were able to spend an hour listening to some decent jazz.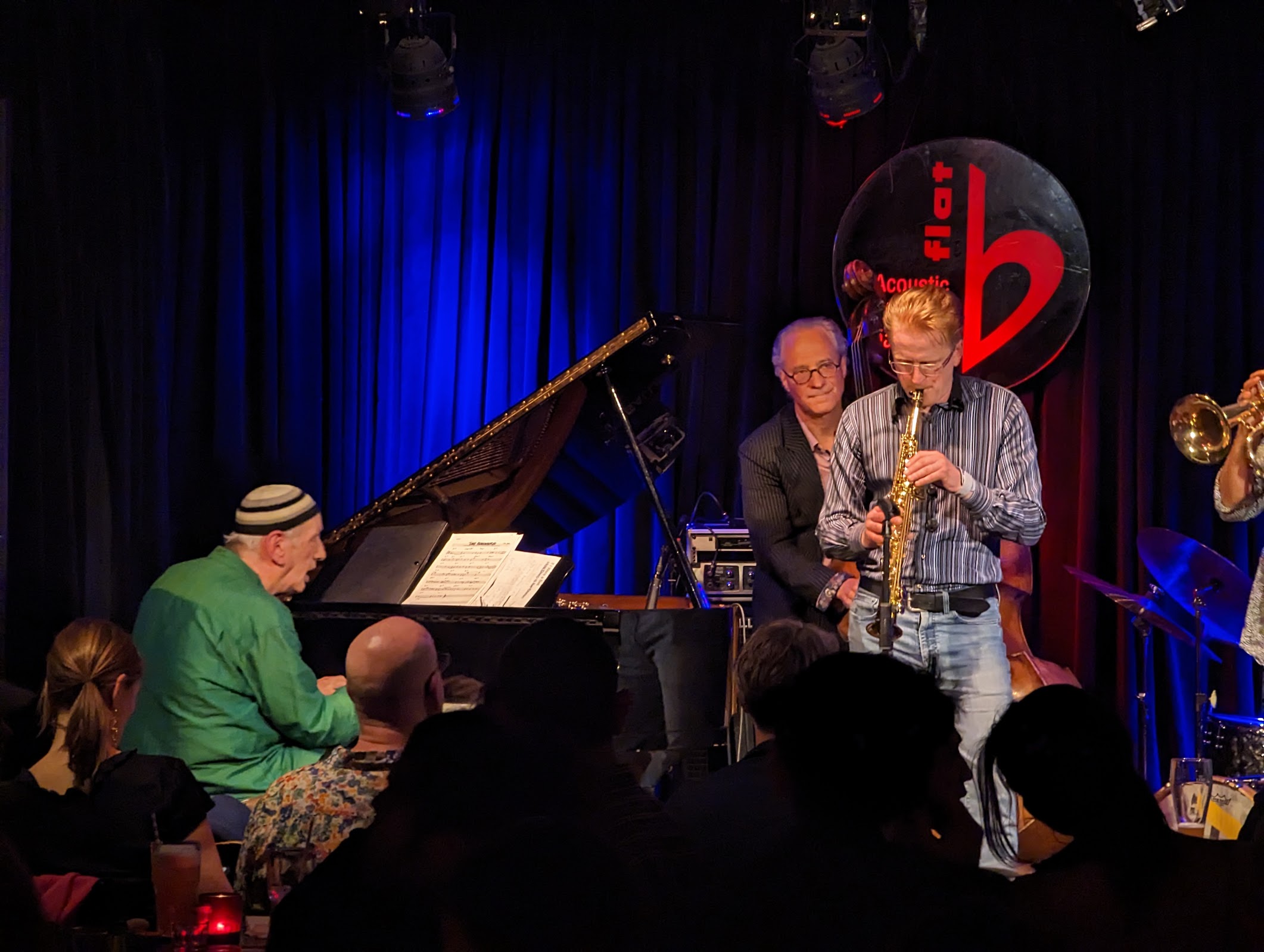 Berlin was fabulous. My feet hurt a lot, my back was sort by the time we were on the train to come back to Grou, but I'm so glad we went. We're already talking about where we are going to go next year!